Hello,
I managed to install a ZZR1400 rear shock in a Gladius. I had a GSXR shock fitted, but it was really close to the battery box so I thought i'd try the ZZR1400 shock instead.
Unfortunately, the shock is touching the frame. It doesn't just "lightly rub", but it is instead in direct contact. However, I went out for a test ride, and it works very well. I took some pictures (sorry about the quality, but it's raining outside at the moment and I have a rubbish camera):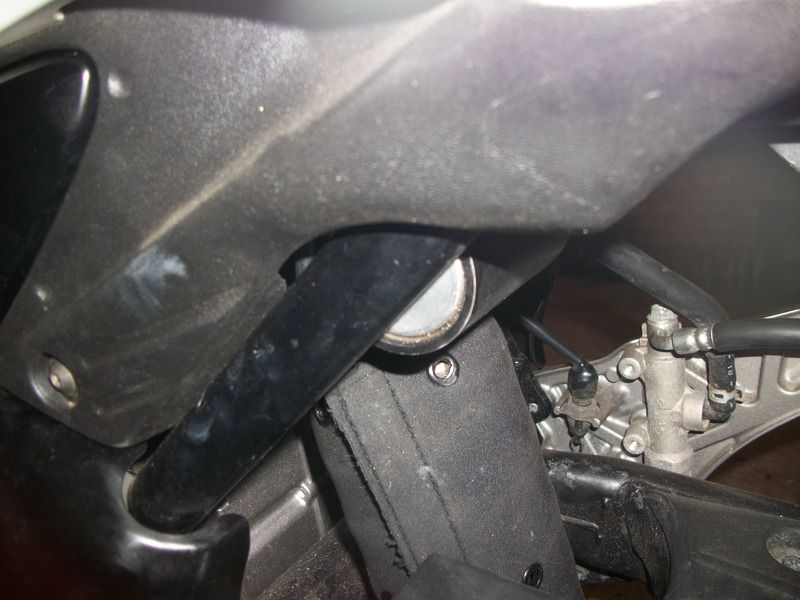 (That is just a glob of paint that I used to paint over a scratch from fitment, the shock isn't leaking).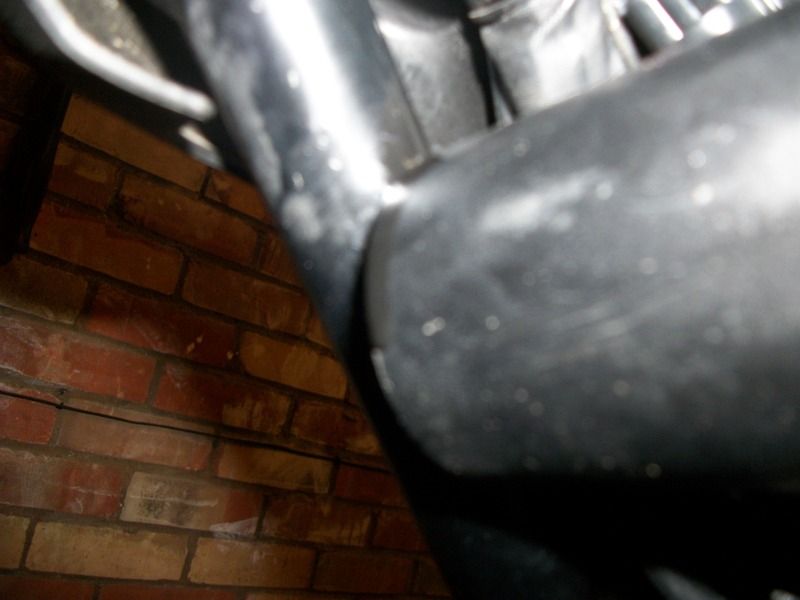 I am worried that it will be an MOT failure.
motuk
says that it can fail on:
Quote:
a. fouling between fixed and moving parts which affects the movement of the rear suspension. (See information column)
The tester could argue that the fact the shock touches the frame affects the movement of the rear suspension.
So, weigh in with your thoughts. Is this an MOT failure? Is this damaging the shock? Is this dangerous?
The bike seems to ride just fine. It's made the bike a bit higher, and it seems to give a better ride than the GSXR shock.