I have my Carby Supertwin forsale on ebay.
No reserve auction
2000 reg SV650 Pre injection model
Engine
Single layer base gaskets
High compression head gaskets
Polished and ported heads
Injected SV Cam swap
All valves lapped in and clearances checked
Carbs setup on dyno with custom box running no filter
Full Yoshi system, shortened end can which was repacked last month.
Suspension
Nitron NTR R1 Rear shock, new this season
New dog legs to raise the height
Honda VTR 1000 Fork internals offering rebound and damping
Set up for 13stone rider by Stefan Winman ( Nitron Technician)
Custom billet yokes with new head bearings
Brakes
R6 Blue spots with custom bracket/spacers.
2013 Fireblade Radial master cyclinder
New SBS Racing pads
Rear brakes are standard
Other
Racing loom with keyless start
Quick action throttle
Annitori quick shifter.
Alloy rear sets
Firebalde rear seat
Hard wired rain light
New braided lines
relocated battery box
Custom alloy yokes
Running total loss with fully lightened flywheel
(OEM Flywheel and lithium battery also included)
KOSO dash
WETS ON WHEELS
Spares
Front and rear Renthal sprockets
Clip ons
Throttle cables
Other bits and bob
The photos are very flattering but please notet this is a race bike and as such has some battle scars from this season but is a good honest bike with a paint refresh will look good again.
Oil has been changed after each race weekend
I cannot offer a warranty and as a matter of course would suggest the new owner refreshes the engine oil and gaskets.
I know the last 3 owners and also the person who built it. Only sellng as I have bought an injected Supertwin.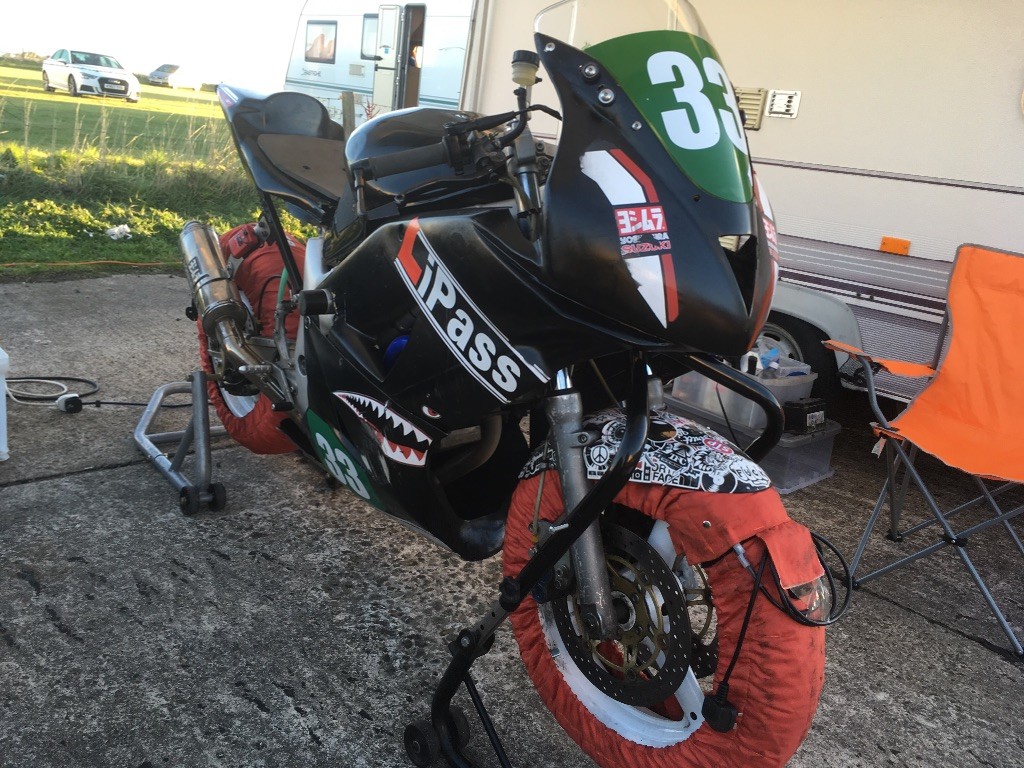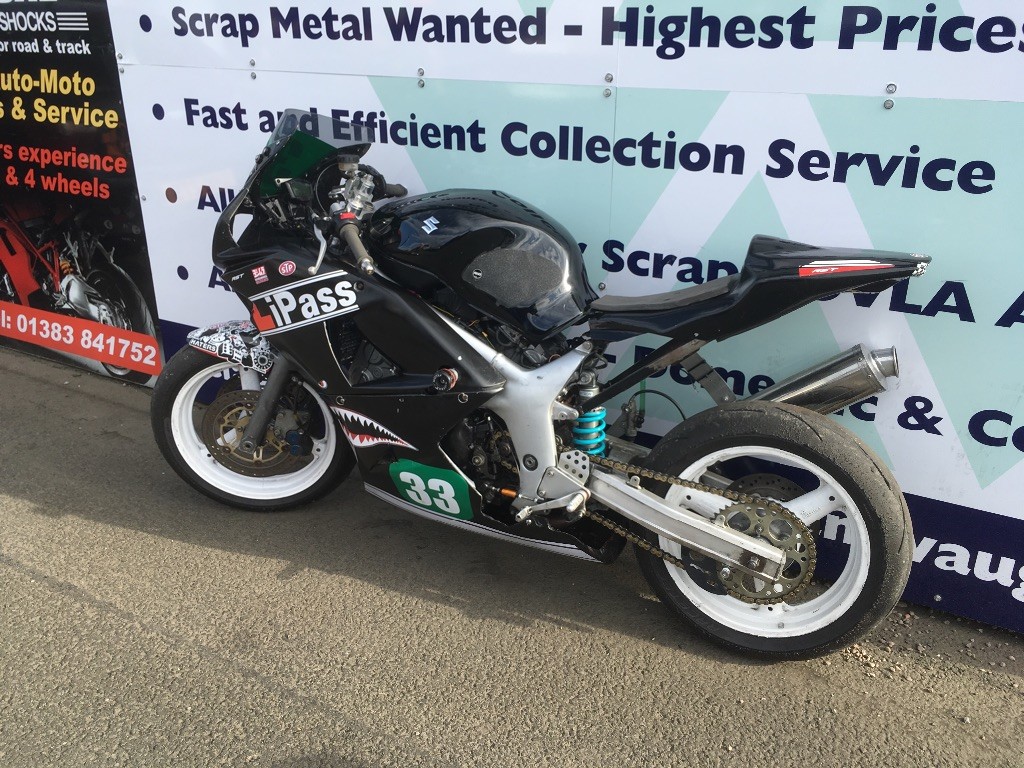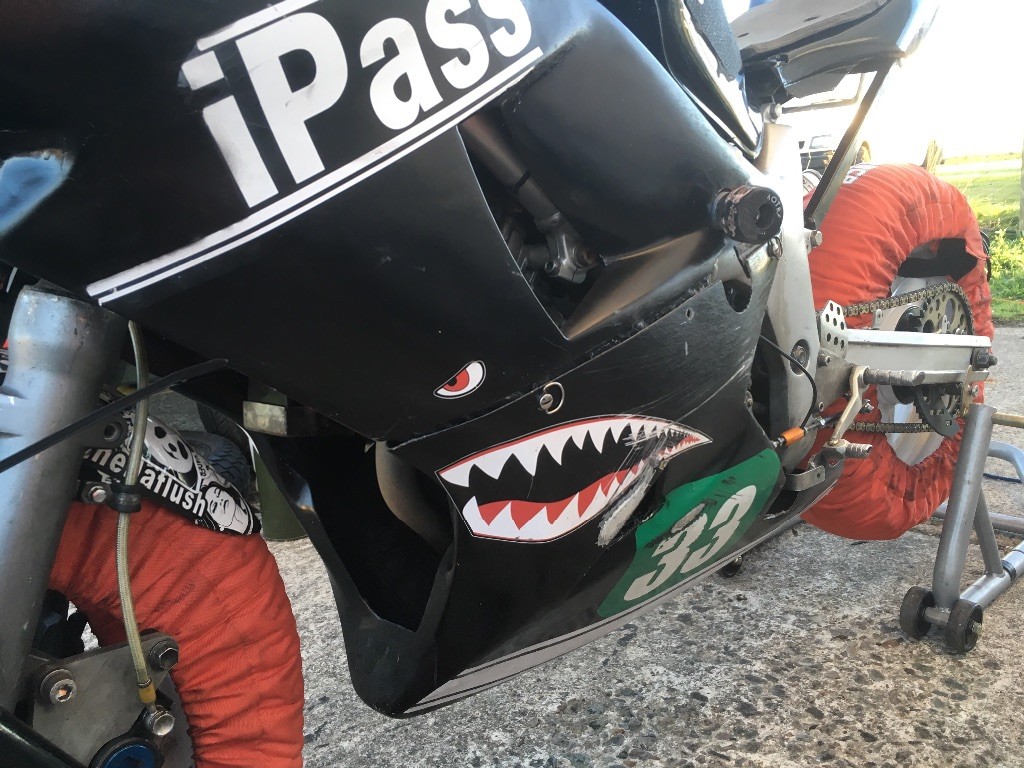 http://rover.ebay.com/rover/1/710-53...g&toolid=11111